Do not let DUI Charges Ruin Your Life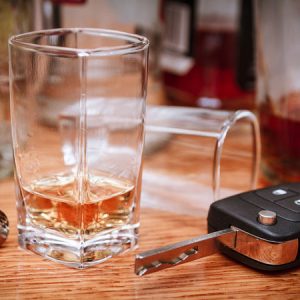 It could literally happen to anyone… it could happen to YOU or to me. All it takes is one simple mistake… one drink too many… combined with NOT knowing your rights. In the wrong place at the wrong time, one time ‐ a block away from your house? Leaving a restaurant or bar? Driving in an unfamiliar area? You may feel embarrassed when dealing with Driving Under the Influence charges. You may think you don't need a lawyer. If you or a loved one has been arrested or charged with a DUI, you need an aggressive attorney to fight for your driving RIGHTS ‐ right NOW. Initial Consultations are FREE.
Any DUI criminal sentence can and will affect your freedom, your finances, your family, your credit, your housing options, and even future employment opportunities. At Jeff GOULD Law we protect your rights and freedoms from the potentially harsh penalties that a drunk driving conviction will mean. If you or a loved one has been arrested for DUI, we can stand up in your defense to protect your driving rights. We will defend your license, let us start fighting for your freedom now.
You need to know your RIGHTS ‐ right NOW, not later. DUIs are a specific kind of offense, best defended by someone with detailed knowledge and familiarity with the prosecution's typical strategies. Don't let embarrassment tell you to go it alone, or to accept your sentence. It is smart to consult a lawyer who has experience with these cases in Tucson and the surrounding areas. A knowledgeable attorney can build a strong legal case tailored to your personal circumstances. Whether it's your 1st DUI or your 4th ‐ Call us today to start protecting you against severe DUI punishments.